ตะกร้าสินค้าของคุณว่างเปล่า!
ไปรษณีย์ไทย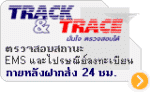 RS232 RS485 to Wifi 802.11 b/g/n and Ethernet Converter
รหัสสินค้า:
USR-WIFI232-610
สถานะสินค้า:
มีสินค้า
ราคา:
2,650.00บาท
ไม่รวมภาษี: 2,650.00บาท
USR-WIFI232-602 is used to transmit data between RS232 and WIFI TCPIP transparently
RS232/RS485 to WIFI & RJ45 serial server is a wireless networking server, which is used for project of RS232/RS485 serial equipment to WIFI or Ethernet networking. Control by mobile phone or laptops, also can be connected to the remote server.
Industry design
Webpage configuration AP+STA
Embedded UART to wifi module, please refer to USR-WIFI232-C
Support hardware flow control (RTS/CTS) RS232 interface, male mouth(needle) consistent with computer pin definition
DC5~18V wide voltage input, can provide 2A current MP1482DS DCDC power supply chip, keep system reliability.
RS232 RS485 automatic switching
RJ45 network connection, support wired Ethernet transmission
Reload button, do not worry incorrect settings(in working status, press the button 3-5s then it load to default settings and automatic restart)
Rich status indicator light: Power Ready Link RXD TXD
Support IEEE802.11b/g/n Wireless Standards
Support TCP/IP/UDP Network Protocols
Support RS232 RS384 Data Interface
Support Work As STA/AP/AP+STA Mode
Support Router/Bridge Mode Networking
Support External Antenna
Support Transparent Transmission Mode
Support AT+ Instruction Set for Configuration
Support Friendly Web Configuration Page
Support Palmodic Signal
Single 5-18V Power Supply
Small Size: 83 x 80x22mm
FCC/CE Certificated
Product Certificates
​ Application Software
​​ USR company Files
​​​ User Manual
​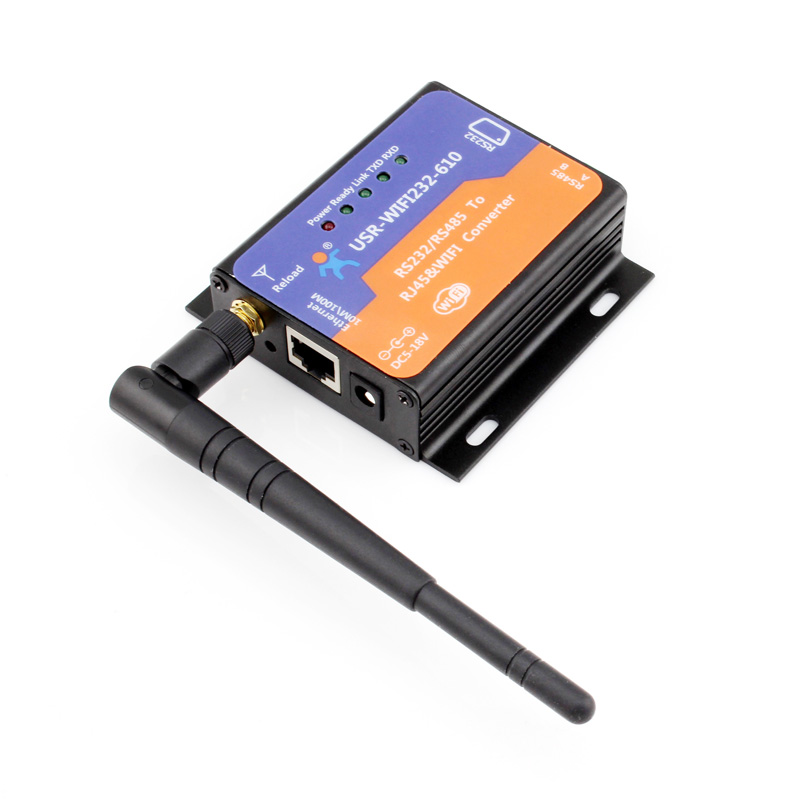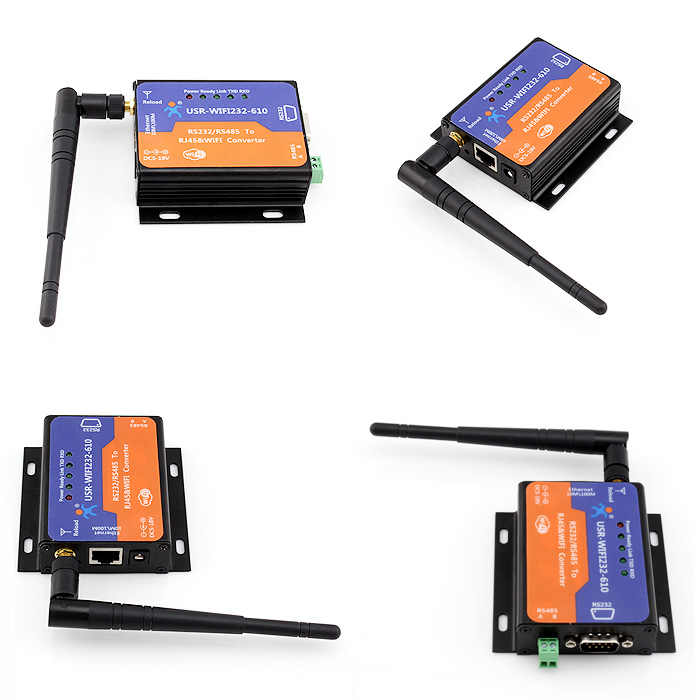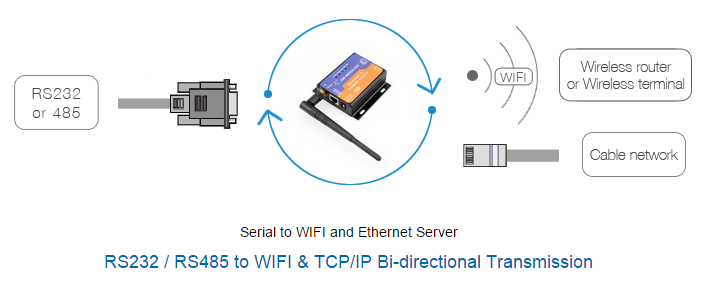 ​
​
เขียนข้อคิดเห็น
ชื่อของคุณ:
ความคิดเห็น:
หมายเหตุ:

ไม่รองรับข้อความที่มีรูปแบบ เช่น HTML!
ให้คะแนน:
แย่
ดี
พิมพ์รหัสป้องกันสแปม: