ตะกร้าสินค้าของคุณว่างเปล่า!
1 Output Wifi Remote Control Relay,DC 12V Power
รหัสสินค้า:
USR-WM1h
สถานะสินค้า:
มีสินค้า
ราคา:
750.00บาท
ไม่รวมภาษี: 750.00บาท
Model: USR-WM1h
Function: USR-WM1h is an engineering smart WIFI switch which can realize remote control and LAN switch via LonHand software;
Application: Energy management,Smart Home,industrial automation,agriculture IOT,power control and security control;
LonHand System Advantages:
Convenient remote control:

Only register Lonhand account and tie the account to USR-WH1h;

Hostless and Dynamic:

User only needs to buy USR-WM1h without buying host;

Overall application network:

Ethernet,WIFI and GPRS;

Five Platform Control:

Windows,MAC OS,IOS,Android and Web;

Support secondary development:

User can develop phone or PC program control according to our API;

Multiple safety verification:

Both remote control and LAN control have password verification, which can ensure system security;
Supports110v/220v power;
3 channel power output;
2 plugs for each channel;
Support AP+STA work mode;
can work as an AP, so pc/phone/tablet can join it;
can be used as STA to join your router;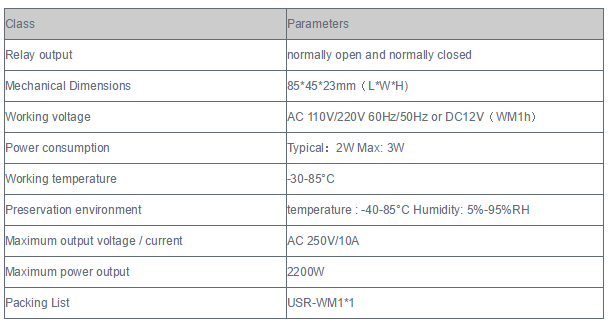 Product Certificates
​ Development Files
​ Application Software
​User Manual
​​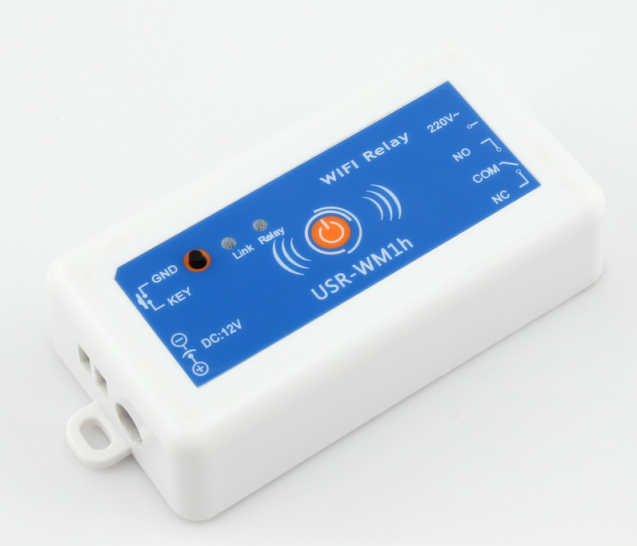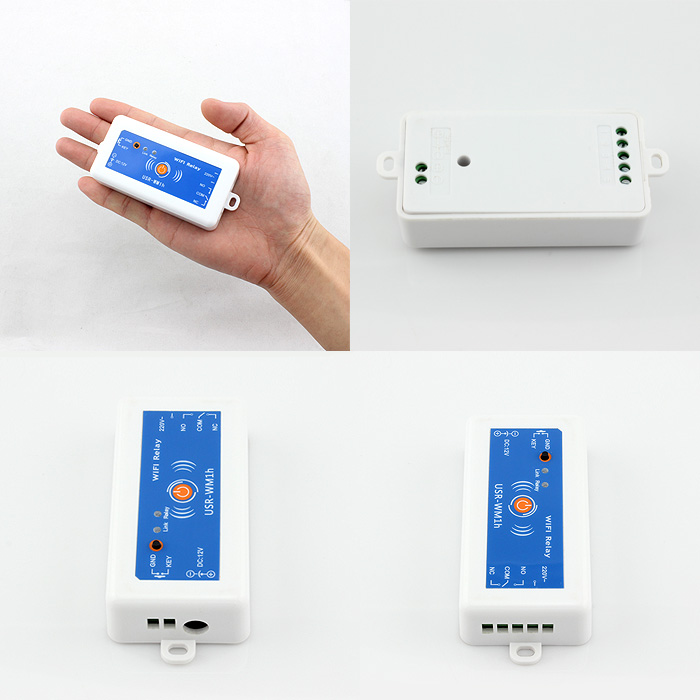 As shown above:
1.USR-WM1h has DC 12V or AC 110~220V power supply;(USR-WM1s:DC 5V or DC 6~24V )
2.Relay has normally open and normally closed contacts.Users can make their option according to their own needs;
3.USR-WM1h has an external key interface, whose function is same to WM1h built-in button. when user is not convenient to use WM1h built-in button, he can use the external key interface. When use WM1h's external key interface, user can not touch the external leads for avoiding the risk of electric shock!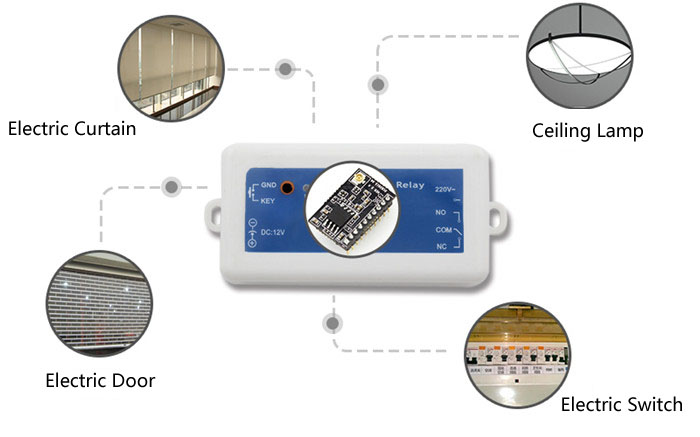 1.DIY users:
Install USR-WM1h in ceiling lamp,door lock and distribution box; Use LonHand software to realize smart home control;
2.Project businessmen:
USR-WM1h can be applied to any projects which need control switch,including Barrier control,shutter door control,energy management,industrial automation control and power control;
3.Manufacturers:
Manufacturers can embed WM1h core modules into their products like ceiling lamp, electric curtain,building host and small appliances, and then use LonHand software to realize smart home control;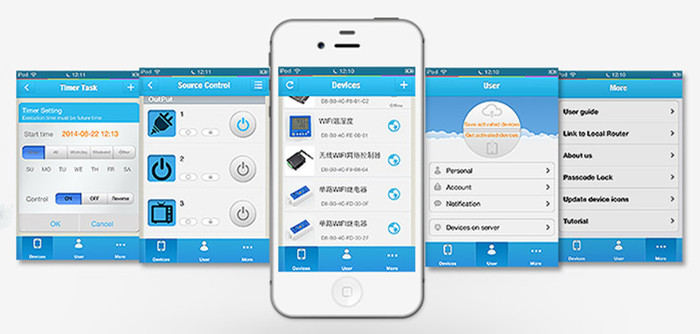 Phone software: Support IOS and Android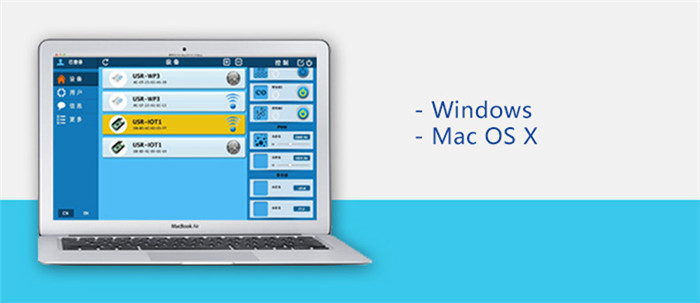 PC software : Support Windows and MAC OS
เขียนข้อคิดเห็น
ชื่อของคุณ:
ความคิดเห็น:
หมายเหตุ:

ไม่รองรับข้อความที่มีรูปแบบ เช่น HTML!
ให้คะแนน:
แย่
ดี
พิมพ์รหัสป้องกันสแปม: