ตะกร้าสินค้าของคุณว่างเปล่า!
ไปรษณีย์ไทย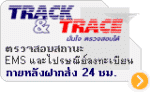 1xRS232/RS485/RS422 to LAN converter
รหัสสินค้า:
USR-TCP232-306
สถานะสินค้า:
มีสินค้า
ราคา:
1,450.00บาท
ไม่รวมภาษี: 1,450.00บาท
USR-TCP232-306 is a multi serial port server,whose function is to realize bi-directional transparent transmission between RS232/RS485/RS422 and Ethernet. User can directly process data interaction through network and device to realize remote data acquisition, remote control and management.
Auto-MDI/MDIX, RJ45 port with 10/100Mbps
Work mode: TCP Server, TCP Client, UDP Client, UDP Server, HTTPD Client
Baud rate of serial port can be configured from 600 bps to 230.4 Kbps, supports check bit of none, odd, even, mark and space
Heartbeat package mechanism to ensure connection is reliable, put an end to dead link
User-defined registration package mechanism, check connection status and use as custom packet header
Supports RS232/RS485/RS422 port ( Can't be used at one time)
Under TCP Server Mode, the connection number with client can be randomly set from 1 to 16, default number is 4. IP has been connected can be shown according to connectiong with calculating send / recceive dat.
When connection number reaches a maximun, the new connection is kicked off the old one can be configured by user
Parameters can be configured by built-in webpage, AT command, serial port procotol and network procotol. Setting procotol is avaliable to integrate into user's software.
Supports TCP client short connection function, user-defined the disconnected time.
Device restart if no data transmission or timeout. User-defined the restart time.
If data buffer needs to clear configuration before TCP connection establishment
Supports DHCP, automatically obtain an IP address and query IP address via serial setting protocol.
The global unique MAC address, user-defined MAC address
DNS function
DNS server addres can be defined
Firmware can be upgraded by network
Provide Virtual com software
Restore factory setting through software or hardware
Running across the gateway, switches or routers.
Can work in LAN, also can work in the Internet
Industrial data transmission, industrial automation
security and protection monitoring, public security
Smart home, power control, environmental monitoring, intelligent agriculture
Door check on work attendance system, POS system, rice selling system
Building automation system, power monitoring, self-service banking system, telecom machine room monitoring
Simple Transparent transmission
Transparent transmission means that whatever is transferred, our device plays the role of a channel and sends data to the target without modification. On-site monitoring equipment sends data to Serial Device Servers transparent data transmission terminal by itself port, the terminal CUP receives data by serial port and package data.
Various parameter setting method
Software Settings
Download settings software, search related Serial Device Servers in the LAN through the serial port server IP, name, MAC address, or the version number. Then set the parameters you need, otherwise keep the default.
Web-page Settings
Open your browser and inter the default IP address of the Serial Device Servers.
Open the login page of Serial Server, Enter the user name and password (default admin).
After setting parameter, Click Save and Restart, then setting will take effect.
Serial AT commands Settings
User can set parameter by module itself without going through another computer to configure. This setting method is used in the following situation: user have to configure IP address and destination IP address on site. AT command can meet the demand. After MCU connects serial server module by TTL (UART), MCU can configure setting by AT command.
Hardware
Work Volt
DC 5.0~36.0 V
Work Current
116mA@5V/53mA@12V
Ethernet Port
10/100Mbps auto switch between cross and direct connection
Baud rate
600-230.4K bps
Serial Port
RS232*1 / RS485*1 / RS422*1
Can't be used at one time
Software
Network Protocol
IP, TCP/UDP, ARP, ICMP, IPV4
IP Mode
Static IP, DHCP
DNS
User-defined DNS server address
Configure
Software/Webpage/AT command
Work Mode
TCP Server/TCP Client/UDP Server/UDP Client
RFC2217
Supports resemble RFC2217
Httpd Client
Supports
Connection Number
Connection number with client can be randomly set from 1 to 16 under TCP server mode
Network Buffer
Send: 6Kbyte, Receive: 4Kbyte
COM Buffer
Receive: 2Kbyte
Avg. Transmission Delay
<10ms
Software
Virtual-COM, USR-Cloud, Setup software provided
Packing mechanism
4 bytes of packing time, 400 bytes of packing length
Other
Certificate
CE & FCC
Reliability level
2KV Electromagnetic isolation
Size
98.0*86.0*24.5 mm(L*W*H)
Work Temp
-25~75°
Store Temp
-40~105°
Work Humidity
5%~95% RH
Store Humidity
5%~95% RH
Package
Static Foam
User Manual
[User Manual] USR-TCP232-306 User Manual | download
[AT Command] USR-TCP232-306 AT Command Set | download
[User Manual] USR-TCP232-306 Quick Start Guide | download
[Selection Table] Serial Device Server Selection Table | download
[User Manual] Virtual-COM-Software-USR-VCOM-creates-TCP-Client-port | download
[User Manual] Virtual-COM-Software-USR-VCOM-creates-TCP-Server-port | download
[User Manual] TCP-Server-mode-and-TCP-Client-mode-manual_V1.0.0 | download
[User Manual] Transparent-transmission-between-USRIOT-Serial to Ethernet-products | download
[User Manual] UDP-Server-mode-and-UDP-Client-mode-manual_V1.0.0 | download
[User Manual] Upgrading-firmware-method-of-Serial-to-Ethernet-products_V1.0.2 | download
​ Application Software
[USR-VCOM] Virtual Serial Software V3.7.1.520 | download
[USR-TCP-Test] Testing Software | download
[USR-TCP-Test_android] Testing Software | download
[USR-M0] USR-M0 Setup Software V2.2.4.287 | download
​Product certificates
[Certificate] M0 Series CE FCC ROHS WEEE Certificate | download
[Certificate] ROHS2.0-Certificates-For-Serial-Etherent | download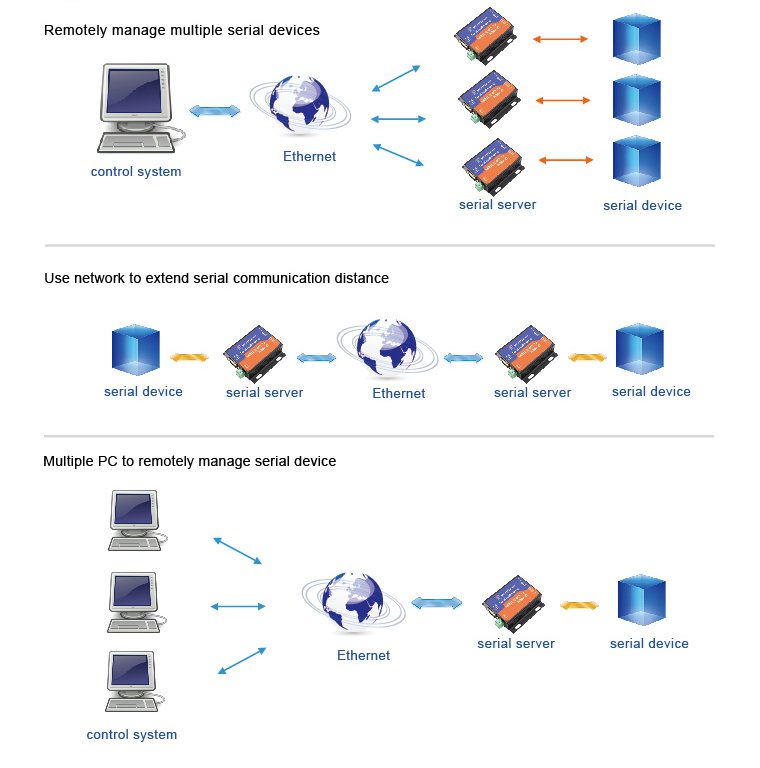 เขียนข้อคิดเห็น
ชื่อของคุณ:
ความคิดเห็น:
หมายเหตุ:

ไม่รองรับข้อความที่มีรูปแบบ เช่น HTML!
ให้คะแนน:
แย่
ดี
พิมพ์รหัสป้องกันสแปม: