ตะกร้าสินค้าของคุณว่างเปล่า!
ไปรษณีย์ไทย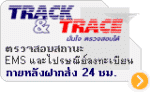 1xRS232+1xRS485 to Ethernet Serial Devce Servers, Modbus to Ethernet Converters
รหัสสินค้า:
USR-TCP232-410S
สถานะสินค้า:
มีสินค้า
ราคา:
1,750.00บาท
ไม่รวมภาษี: 1,750.00บาท
Modbus to Ethernet Converters Introduction
This is a serial rs485&rs232 to Ethernet server, used for data transparent transmission.USR-TCP232-410S is a dual serial server, which supports rs232 & rs485 working at the same time. It is based on Cortex-M4 solution And the internal of the serial server integrates TCP/IP protocol stack.Besides,USR-TCP232-410S has the function of terminal power supply.
Multiple indicator lights for convenient debugging
Power-line terminal for industrial application
ARM kernel and TCP/IP protocol stack
Auto-MDI/MDIX,RJ45 port with 10/100Mbps
TCP Server,TCP Client,UDP,UDP Server and HTTPD Client work mode
Two ports can work independently at the same time
Support virtual serial port and provide corresponding software USR-VCOM
Serial baud rate from 600bps to 230.4K bps;Check bit of None,Odd,Even,Mark and Space
DNS and DHCP supported
Provide PC TCP/IP SOCKET programming example,VB,C++,Delphi,Android,IOS
Built-in webpage;also can customize webpage for users
Reload button,one key to restore default settings
RJ45 with Link/Data indicator light,built-in isolation transformer and 2 KV electromagnetic isolation
The global unique MAC address bought from IEEE,user can define MAC address
Support upgrade firmware via network
Support keepalive,rapidly detect dead links
Support account and password,can be used to page login and network settings
Support one channel Websocket,realize bidirectional transparent transmisison bewteen webpage and serial 0
Support Modbus RTU to Modbus TCP
Support UDP broadcast function,send and receive data from all ip in the network
Industrial data transmission, industrial automation
security and protection monitoring, public security
Smart home, power control, environmental monitoring, intelligent agriculture
Door check on work attendance system, POS system, rice selling system
Building automation system, power monitoring, self-service banking system, telecom machine room monitoring
System Information
Processor
Cortex-M4
Basic Frequency
120MHz
Flash
512K byte
Ethernet
Port Number
1
Interface Standard
RJ45
Rate
10/100 Mbps MDI/MDIX, auto switch between cross and direct connection
Protection
2KV electromagnetism isolation, shell insulation blocking
Network Protocol
IP, TCP, UDP, DHCP, DNS, HTTP, ARP, ICMP, Web socket, Httpd client
Receive Buffer
Max 16k bytes buffer
Serial
Port Number
2 (1*RS-232, 1*RS-485, can work at the same time)
Interface Standard
RS-232: DB9 pin type, RS-485: 3 wire (A+, B-, G)
Data Bits
5, 6, 7, 8
Stop Bit
1, 2
Check Bit
None, Even, Odd, Space, Mark
Baud Rate
RS-232: 600 bps ~ 230K bps, RS-485: 600 bps ~ 1M bps
Flow Control
RTS/CTS
Buffer
Send and receive 2k bytes respectively
Protection
RS-485: anti-static 2KV, lightning protection
RS-485 Pull-up and Pull-Down Resistor
2.2 KΩ
Software
Virtual Serial(USR-VCOM)
Windows 2000 or higher (32 bit/64 bit)
Configuration
Built-in webpage, computer set-up software, serial command
Basic Parameter
Size
80 x 62 x 24 mm
Operating Temp.
-40 ~ 85°C
Storage Temp.
-45 ~ 105°C, 5 ~ 95% RH
Input Voltage
DC 5 ~ 36V
Working Current
86.5mA(aver)@ 5V
44.3mA(aver)@ 12V
Power
<1W
More
Certificate
CE,FCC,ROHS
Warranty
2 years
Accessory
5V1A high-quality power supply, serial line, cable
​ Application Software
​User Manual
​Company File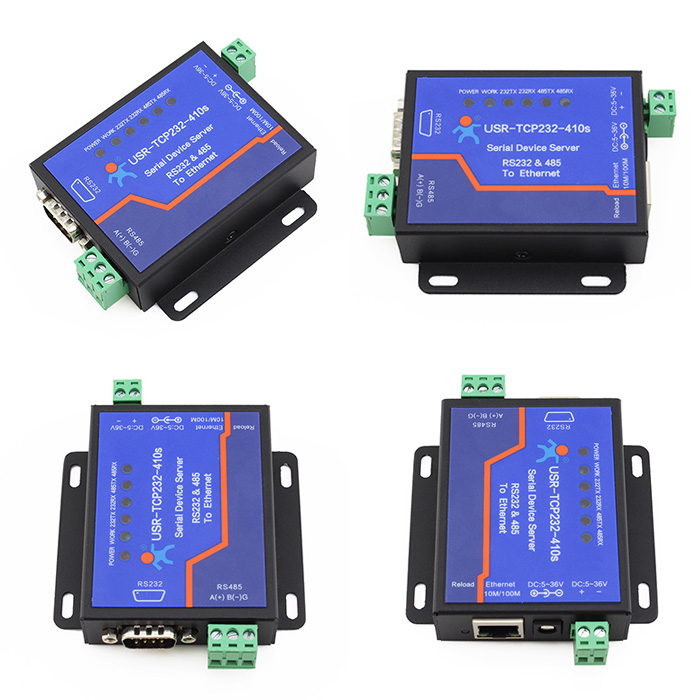 เขียนข้อคิดเห็น
ชื่อของคุณ:
ความคิดเห็น:
หมายเหตุ:

ไม่รองรับข้อความที่มีรูปแบบ เช่น HTML!
ให้คะแนน:
แย่
ดี
พิมพ์รหัสป้องกันสแปม: