ตะกร้าสินค้าของคุณว่างเปล่า!
ไปรษณีย์ไทย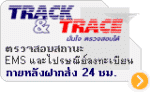 1xRS232+1xRS485 to Ethernet Serial Device Servers, Modbus to Ethernet Converters wDTR/DSR
รหัสสินค้า:
USR-TCP232-419
สถานะสินค้า:
มีสินค้า
ราคา:
1,850.00บาท
ไม่รวมภาษี: 1,850.00บาท
DTR/DSR Serial Ethernet Converter Introduction
USR-TCP232-419 DTR/DSR Serial Ethernet converter supports DTR/DSR flow control which is developed base on the top-item [USR-TCP232-410s].
Please refer to the user guide of USR-TCP232-410s: /download/M4/USR-TCP232-410S_User_Manual_V1.0.0.pdf
System Information
Processor
Cortex-M4
Basic Frequency
120MHz
Flash
512K byte
Ethernet
Port Number
1
Interface Standard
RJ45
Rate
10/100 Mbps MDI/MDIX, auto switch between cross and direct connection
Protection
2KV electromagnetism isolation, shell insulation blocking
Network Protocol
IP, TCP, UDP, DHCP, DNS, HTTP, ARP, ICMP, Web socket, Httpd client
Receive Buffer
Max 16k bytes buffer
Serial
Port Number
2 (1*RS-232, 1*RS-485, can work at the same time)
Interface Standard
RS-232: DB9 pin type, RS-485: 3 wire (A+, B-, G)
Data Bits
5, 6, 7, 8
Stop Bit
1, 2
Check Bit
None, Even, Odd, Space, Mark
Baud Rate
RS-232: 600 bps ~ 230K bps, RS-485: 600 bps ~ 1M bps
Flow Control
RTS/CTS
Buffer
Send and receive 2k bytes respectively
Protection
RS-485: anti-static 2KV, lightning protection
RS-485 Pull-up and Pull-Down Resistor
2.2 KΩ
Software
Virtual Serial(USR-VCOM)
Windows 2000 or higher (32 bit/64 bit)
Configuration
Built-in webpage, computer set-up software, serial command
Basic Parameter
Size
80 x 62 x 24 mm
Operating Temp.
-40 ~ 85°C
Storage Temp.
-45 ~ 105°C, 5 ~ 95% RH
Input Voltage
DC 5 ~ 36V
Working Current
86.5mA(aver)@ 5V
44.3mA(aver)@ 12V
Power
<1W
More
Certificate
CE,FCC,ROHS
Warranty
2 years
Accessory
5V1A high-quality power supply, serial line, cable
Character for DTR/DSR Serial Ethernet Converter

M4 Series
Feature
Industrial Solution
TI Cortex M4 Solution, work temp at -40~85C
Work Mode
TCP Server/ TCP client/ UDP Server/UDP Client/ HTTPD Client
Advanced Character
-Modify MAC
-Network Printing
-Web Server: Web socket, Web to Serial
Flow Control
Software: XON/XOFF
Serial Signal
RS232: TX/RX, CTS/RTS, DTR/DSR
RS485:A/B/G
Serial Port
RS232/RS485
Modbus Gateway
Modbus TCP to Modbus RTU in bi-directional Modbus Polling
Power Supply
DC/Terminal type 5V~36V
Protect
Surge Protection, ESD 2KV, for more harsh industrial environment
Built-in web page
Customized web page is acceptable
Certification
CE/FCC/RoHs/WEEE

Industrial data transmission, industrial automationDTR/DSR Serial Ethernet Converter Application Field

security and protection monitoring, public security
Smart home, power control, environmental monitoring, intelligent agriculture
Door check on work attendance system, POS system, rice selling system
Building automation system, power monitoring, self-service banking system, telecom machine room monitoring
​ Application Software
​User Manual
​Company File
​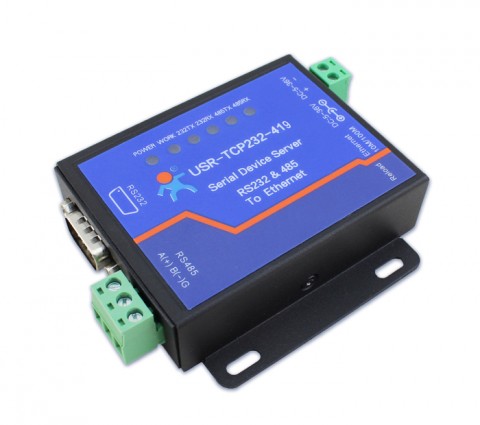 เขียนข้อคิดเห็น
ชื่อของคุณ:
ความคิดเห็น:
หมายเหตุ:

ไม่รองรับข้อความที่มีรูปแบบ เช่น HTML!
ให้คะแนน:
แย่
ดี
พิมพ์รหัสป้องกันสแปม: